Nifty
Fifty
Every Face. Every Day.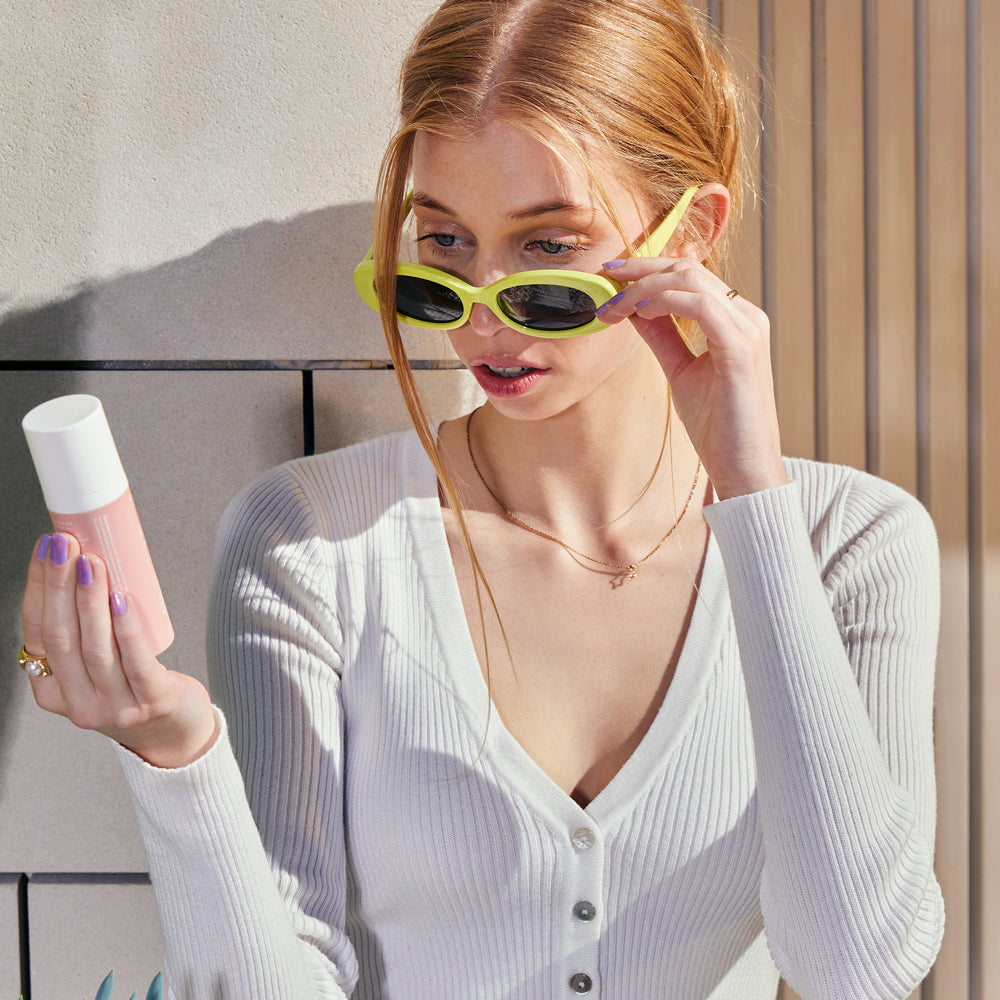 Nifty Fifty's Next-Gen SPF Filters
Tinosorb® A2B - A clever filter that bridges the gap between UVA and UVB protection, and is particularly good at protecting against (tricky and very specific) UVA II rays. And so new we're the first Australian skincare company to use it!

Tinosorb® S - Offers broad spectrum UVA and UVB protection and photo-stability properties
Uvinul® A Plus - Known to its friends as diethylamino hydroxybenzoyl hexyl benzoate, this filter provides UVA protection. Why is that a big deal? UVA rays can cause skin to age, leading to fine lines, wrinkles, discolouration, and a loss of elasticity.
Uvinul® T15 - Provides UVB protection, which is extremely important because UVB rays (pests) burn the skin, contributing to the risk of skin cancer.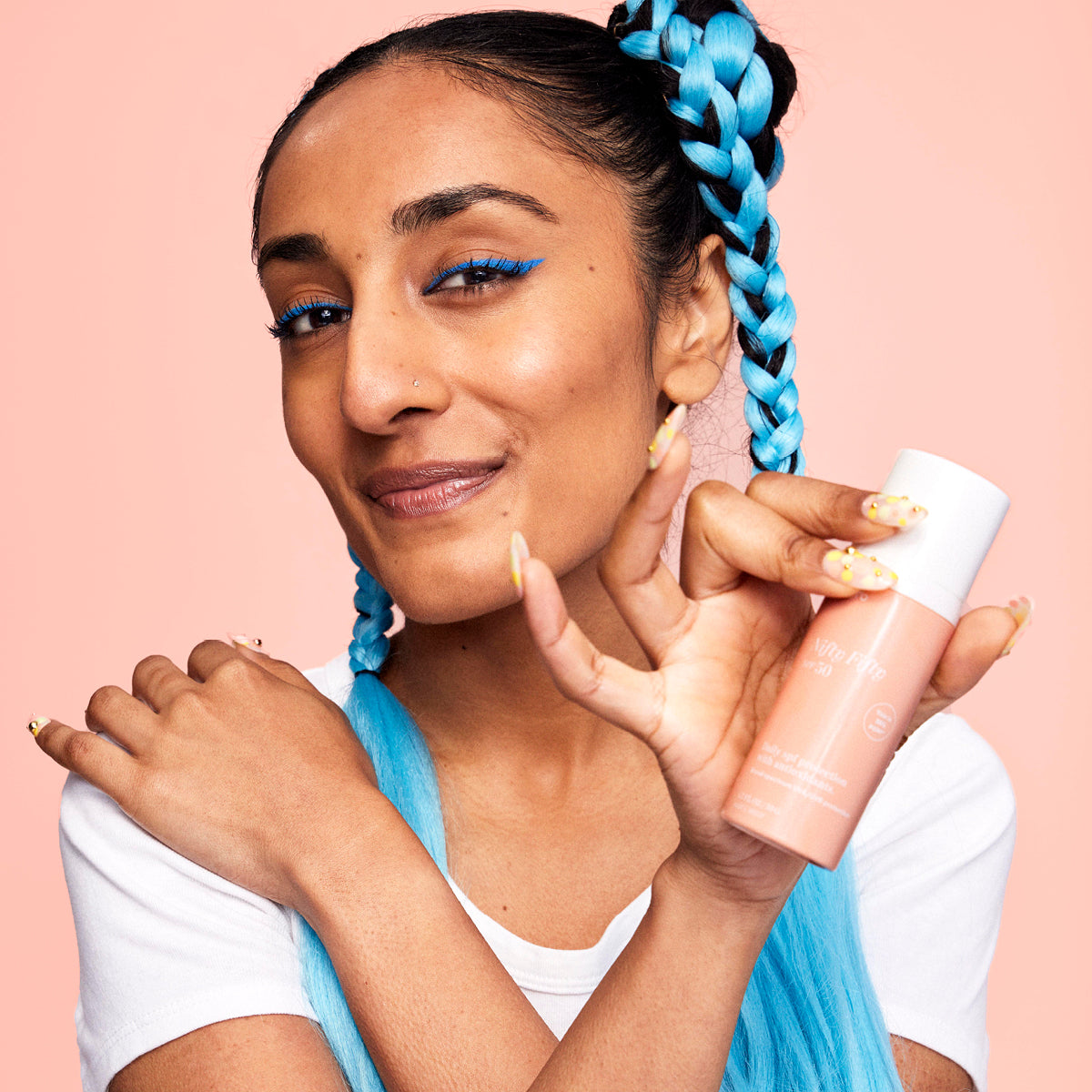 Key Ingredients
Ubiquinone (CoQ10)
Naturally present in the body, environmental factors reduce the levels of CoQ10 in the skin. The application of CoQ10 is known to have antioxidant and skin soothing effects and may help to improve the signs of ageing.
Glycerin
An excellent humectant which reduces moisture loss by holding water within the surface layers of the skin; preventing skin from drying out.
Kakadu Plum
Derived from the native Australian Kakadu Plum tree, this extract is one of the richest sources of vitamin C in the world! This makes it a powerful antioxidant which helps protect the skin against premature ageing.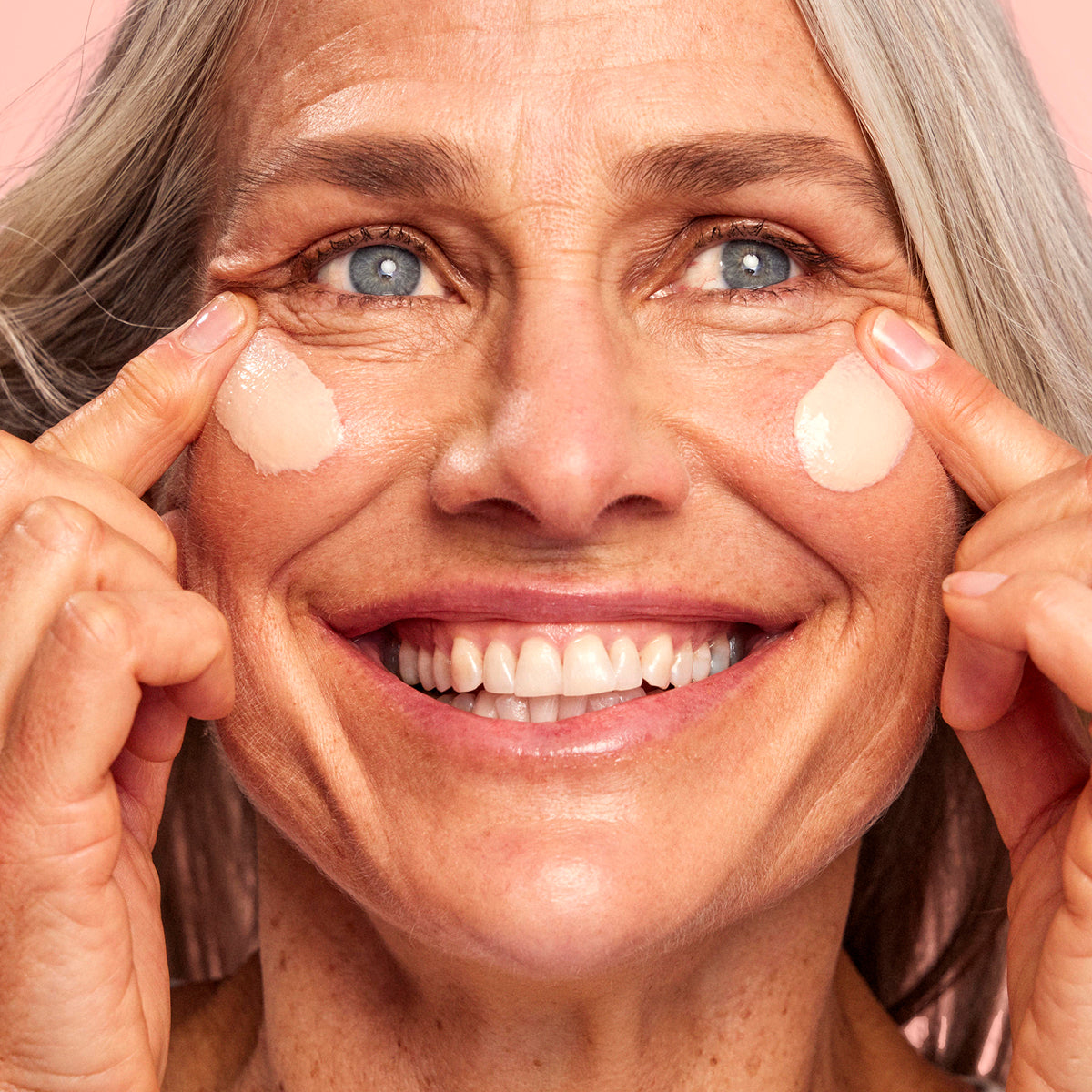 Why you need it
A hydrating daily SPF 50 broad spectrum sunscreen for UVA/UVB protection.
Loaded with antioxidants and latest generation SPF filters for new generation protection, Nifty Fifty will protect your skin from damaging UVA and UVB rays, while keeping it hydrated and supple.
Formulated with Kakadu plum, a powerful antioxidant which helps protect the skin against premature ageing, CoQ10 for antioxidant benefits and skin-soothing effects, and aloe vera to hydrate and nourish. Next generation SPF filters Tinosorb S, Uvinul A Plus, Uvinul T150 and Tinosorb A2B serve up a new level of 'this SPF feels amazing on my skin' while providing a high level of UV protection.
Nifty Fifty is dermatologically tested to be non-comedogenic and suitable for all skin types.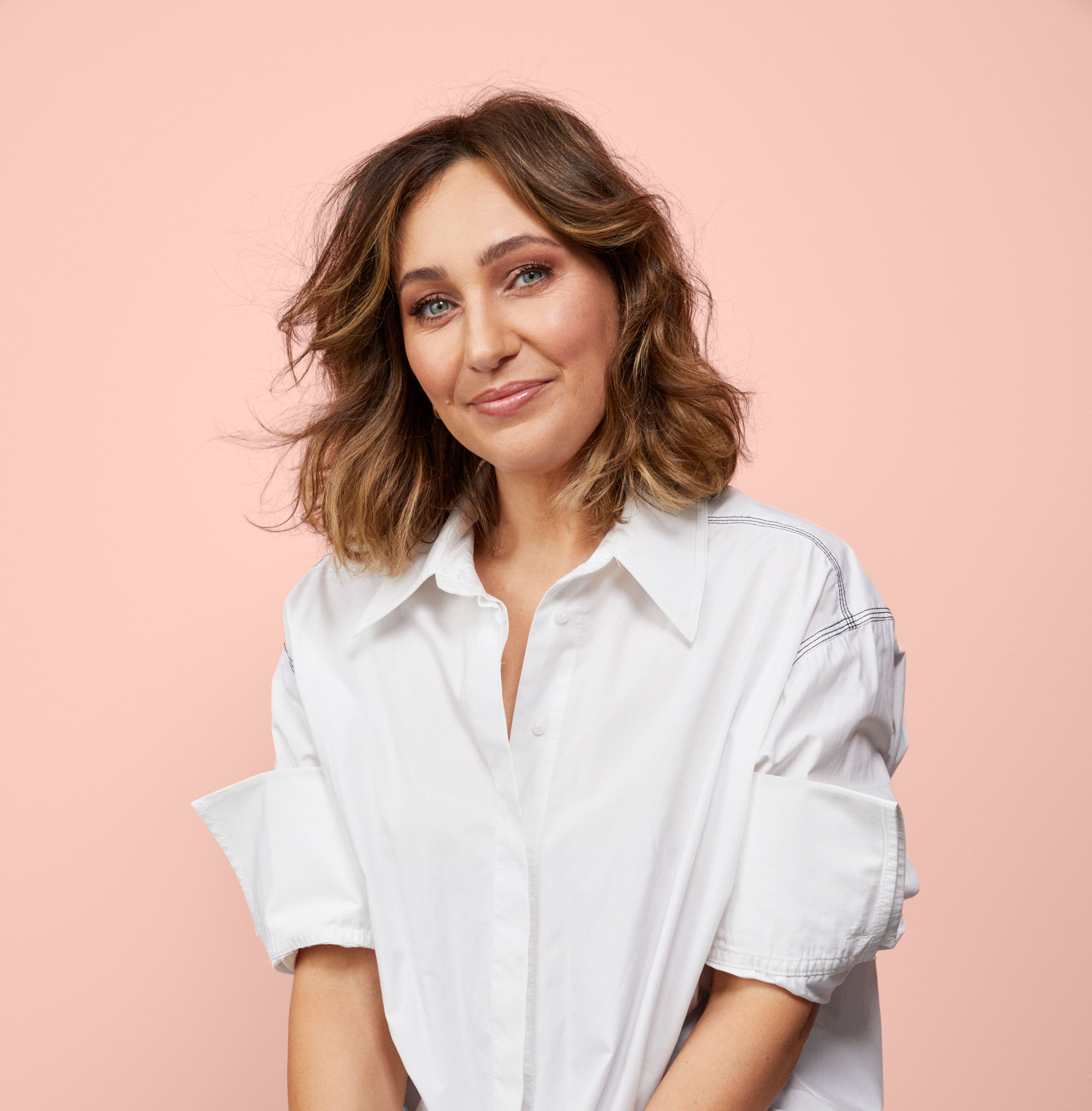 A Note From Zoë
"This is some sophisticated goop! It took years to perfect, but it was so worth it. We have used the most sophisticated, effective UV filters available for the best possible protection, and best application.

This hydrating daily sunscreen makes wearing SPF50 everyday both pleasant and effortless. Which was precisely the plan."
— Go-To Founder, Zoë Foster Blake
Frequently Asked Questions
Wearing an SPF is an easy and effective way to protect your skin from sun damage. UVA rays cause the skin to age, causing fine lines, wrinkles, discolouration, and a loss of elasticity. UVB rays burn the skin, contributing to the risk of skin cancer. Insure and protect your future skin and health by wearing SPF.
Yes! Absolutely! Wear SPF each and every day, (no matter what the weather app says) and reapply throughout the day. An easy mistake to make is thinking clouds or a window will shield you from UV rays. They won't! UV rays are mighty and won't be held down by clouds, windows or Christina Aguilera.
Nifty Fifty is not designed to be worn in the water. If you do go for a dip be sure to reapply afterwards.
You should liberally reapply Nifty Fifty every two hours.
Nope! Mixing Nifty Fifty will interrupt the carefully designed formula and decrease the efficacy of the SPF level, leaving your skin susceptible to damage. (You shouldn't need to mix Nifty Fifty with a hydrating product as it has been developed to keep your skin moisturised and soft whilst protecting it. Win!)
Nifty Fifty doesn't contain any of the SPF filters listed in the Hawaiian Sunscreen Ban or any of the ingredients typically associated with reef damage (oxybenzone and octinoxate).
Additionally, Nifty Fifty has been assessed for environmental safety using the BASF EcoSun Pass® tool that looks at more than just the biodegradability of the actives but also evaluates the product based on additional aspects such as water, sediment and soil toxicity.
The result of this assessment shows that Nifty Fifty has an EcoSun Pass® rating of over 200, which indicates that the product has been formulated in line with the best possible practice around UV filters with respect to environmental impact.
Important! "Reef safe" is a difficult term to define and there are no regulations around what constitutes "reef safe" sunscreen. Around the world, reefs are severely affected by global warming-aggravated coral bleaching, agricultural runoff and human development. The impact of sunscreen wash-off has so far shown to be localised and impacts are likely to be restricted to inshore enclosed reef areas and high-use dive zones visited by tourist groups.
Go-To Nifty Fifty SPF 50 Broad Spectrum High Protection Sunscreen. 
ALWAYS READ THE LABEL AND FOLLOW THE DIRECTIONS FOR USE.
Avoid prolonged sun exposure, and make sure you re-apply frequently in accordance with directions. Remember, sunscreen is only one component of sun protection so always wear a hat, protective clothing and eyewear when you're in the sun.
Add Nifty Fifty To Your Routine
Nifty Fifty
50ML / 1.7 FL OZ